Services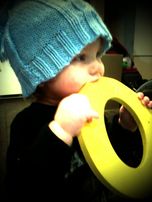 We offer a variety of services to meet all of your child care needs.

Our Nurture Nanny service is a complete one. We will not only work to provide you with child care services when you need it but also how you need it. Regardless of your family's needs we have a nanny that will suit and compliment both your children and your parenting style. All of our nannies are extensively trained in various parenting techniques and principles such as natural parenting (examples- cloth diapering and breastmilk storage and preparation) and sensitive parenting (examples- no cry sleep and babywearing). Please contact us for more information on our personally designed child care classes.

We have full and part time nannies as well as regular, date night, and short notice babysitting. We have a variety of in-home after care programs for school age and half-day children. We offer a variety of hotel and holiday nannies and babysitters.

We have day, night, holiday and hotel hours.

Days are 7am to 11pm. Nights are 11pm to 7am. We recognize Federal and Local Holidays.

---
Promotions

We are having a referral bonanza! Refer your friends to Nurture Nannies and when they have their first sitting service you get two free care hours for yourself.
If you're a nanny or friend of Nurture Nannies and you're not in need of care hours your referral will get you a $25 gift card from one of our favorite local companies.
As always, we appreciate all referrals!

Fees

We have a number of discount and special rates available. Please contact us for information.

Our nannies are provided on an hourly basis and we charge an hourly rate for their services. Our standard day rate is $20 per hour. Our evening rate (between 11pm and 6am) is $25. There is an additional fee of $5 per hour for each child for 3 or more children.

For our full time families (30+ hours a week) we charge $17 an hour as our day rate (with an additional $5 per hour for each child for 3 or more children) and $22 for evening (11pm-6am). Please contact us for information on further discounts available.

Nurture Nannies charges no other fees. There is NO registration fee, referral fee or initiation fee. We simply charge for the time you choose to use us. We relieve you of the headache of being an employer! We will invoice you monthly and we pay the nannies directly. We offer you a variety of payment options that make paying for your child care easy and hassle free.


Gift Certificates
Do you know a new parent who could use a little help or want to get someone the perfect baby shower gift? Maybe you have a friend who has older children and they could use a night out? Maybe you're looking for the perfect Mother's or Father's Day present? We offer gift certificates! Whether you'd like to buy someone a three hour date night or give them the gift of two weeks of new mommy assistance, we can work with you to craft the perfect gift package!