How It Works...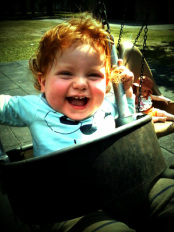 We try to make the process of selecting the perfect nanny as stress free as possible.
The first step in the Nurture Nannies process is the client interview. We will meet with you to discuss your child care requirements. Rather than have you fill out extensive forms and questionnaires, we will "interview" you about your child or children, your parenting and scheduling preferences and any extras that you might require of your nanny- such as help around the house or with pets.
After our initial client interview, we will match your family with a nanny that we feel is most compatible with your family's personality, needs, and time requirements. We will schedule a nanny interview during which you will have a chance to meet the nanny we have selected for you. You can meet with as few or as many nannies as you would like in order to find the person who fits best with your family.
If it is periodic or short notice care that you are seeking we will gladly conduct the interview and keep your information on file until such time as you need us. When you do, we will send you the nanny that is both available and most qualified to meet your family's specific needs. We can also conduct the client interview over the phone or by email in the case of hotel or holiday care.
We are not a referral agency or one of those companies that introduces you to your nanny and then steps away. We work with our nannies to help ensure that your child care needs are met as completely and easily as is possible. One of the issues with having a full time or regular care nanny is sick or off days. What happens if your nanny is ill or needs a day off? We always make sure that we have cover for you on those days so that you never need miss work or reschedule your plans if your regular nanny cannot
be there. And if you need services when your regular nanny isn't available (such as night nanny or evening date night services)? Our team of nannies has that covered, too.
We do all of the scheduling and invoicing so that you don't have to worry about having cash on hand at the end of the night or calling 5 people to find someone who is available on short notice on a Saturday evening. We process all scheduling so that you only need make one phone call, we'll do the rest. We invoice once monthly so that you don't have to worry about paying sitters when you get home or the headaches of payroll.
If you have any questions about our process or procedures, or to schedule an interview, please do not hesitate to call or email!
---